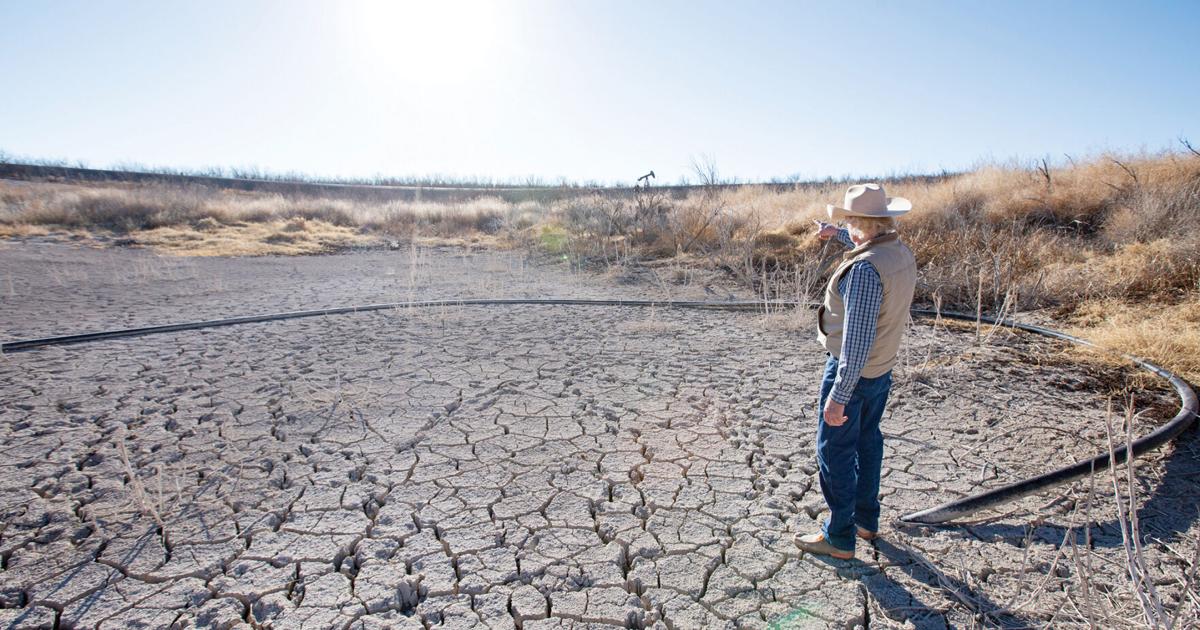 Texas rancher struggles with sinkhole | Business
IMPERIAL — Here in God's Country, 55 miles south-southwest of Odessa, water problems mean trouble for everyone.
That's what rancher Schuyler Wight says after struggling for years with a 2,800-foot-deep water well whose casing fell off, causing him to wash salt water over a large area and create a sinkhole 90 feet deep and a quarter mile wide. for 5 miles south of here in Pecos County.
Referring to a futile $400,000 effort in 2009 to plug the well by the Middle Pecos Groundwater Conservation District and the Odessa District of the Texas Department of Transportation, Wight said, "TxDOT needs to get out and cap the thing properly.
"It would be technically difficult and expensive, but it would be a permanent solution and it wouldn't cost $35 million like TxDOT is talking about spending to move the freeway four miles east where there are more sinks and more of wells. They've already spent $1.9 million throwing asphalt into those cracks every time it sinks a little deeper.
"I go to TxDOT meetings in Austin every month and listen to them."
Wight, owner of the Santa Rosa ranch here and co-owner of the YT ranch in Goldsmith, said he spent $200,000 of his own money plugging another saltwater well a mile and a half south of the one he slept with. worries now, adding that there are about 40 such wells within a 10-mile radius that were drilled mostly in the 1940s and 1950s and also need to be capped with concrete and bentonite clay.
In the 2009 effort, Wight said, TxDOT and the Fort Stockton-based water district hired a driller who failed to reach the bottom of the shaft and put concrete on top. He said the correct approach would be to drill horizontally and put concrete and bentonite from the bottom up.
After following the Pecos County conundrum for years, Ector County Utility District Chairman Tommy Ervin of Odessa said state and county entities "need a water well engineer who knows something about deep water wells to come up with a plan.
"They could plug it if the cement could be pumped down the borehole to the salt dome," Ervin said. "Water causes what TxDOT calls suppression. It used to be called sag and there's a lot of it.