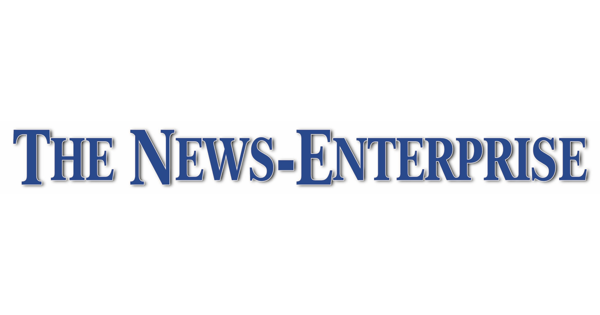 Transportation Cabinet Announces Changes to Local Road Projects | Local News
Supply chain issues are forcing changes to two local highway projects, according to a Kentucky Transportation Cabinet District 4 official.
Contractors are being forced to modify the US 31W Reconstruction Project in Elizabethtown and the Interstate 65 Rehabilitation Project near Lebanon Junction due to cement shortages, district spokesman Chris Jessie said.
"This week may be the worst (of lane closures)," he said of US Project 31W. "With them trying to complete this section north of the bypass (31W), this is one of the areas we let (construction contractors) close now to morning and midday traffic. This bypass trade, in particular, there could be additional delays to this signal.
The contractor has been prohibited from using day lane closures thus far, but to accommodate concrete delivery schedules and to ensure progress on this section, it will be permitted to have lane closures until at noon this week for edge pours, Jessie said.
"With Dixie in particular, we have benchmarks where we restrict them to what they couldn't do, so that's where that compulsion (to get concrete) affects them more than maybe others. (projects) because we wouldn't let them close the tracks, for example during the day," he said. "Well, the concrete plants aren't open full time at night like they have summer, so (this change) allows them to do more work than they could with our current stipulations and the availability of concrete."
With lane closures, Jessie said motorists need to be more patient with longer than normal wait times and pay attention to signage for work areas when traveling through this project and in particular at the traffic light.
"It's something we're going to have to work out," he said, adding that it wasn't possible to accommodate the daily lane changes. "Signals don't work that way."
According to Jessie, the next phase of work south of the US 31W bypass will begin early today while continuing to work on the current stretch under construction between Ring Road and the bypass.
"It allows them to keep working," he said. "If they were to wait to complete this piece from the bypass (31W) to Ring Road and they couldn't start anything else until they were completely done with this, then they would be sitting on their hands for many days and not could not work and we would run the risk of not being finished this year.
Also starting today, existing southbound lanes between the 31W US Bypass and St. John Road will be affected, Jessie said. Traffic will move to the middle portion of US 31W south of the bypass and continue in this pattern to St. John Road.
"We are planning on around four weeks for this phase, but there is a small amount of physical work required which may also affect the schedule," Jessie said.
With Interstate 65 rehabilitation work near Lebanon Junction, motorists will not see traffic changes along this project, but schedules are being modified to maximize working hours in parallel with the concrete supplier, a said Jesse.
Jessie said that to her knowledge, these are the only changes to construction schedules that contractors have requested.
"The contractor, they have a completion date," he said. "They usually don't come to us unless there's a problem for them to get something. If they can have any delays, they have the freedom to move things around as they see fit to get the job done and also get it done on schedule without having it done by us.
As long as contractors can overcome concrete supply limitations, Jessie believes both projects can be completed this year.
"I'm going to be as optimistic as possible," he said. "If that's the only setback, we should be able to continue working on the road. The good news about the (US 31W Reconstruction Project) is that it doesn't take a lot of concrete, but it will take enough for the supplier rations his customers…that we can only get a limited amount.
Kentucky Transportation Cabinet officials will continue to provide updates on the progress of these projects through local media and on Facebook and Twitter, @kytcdistrict4.